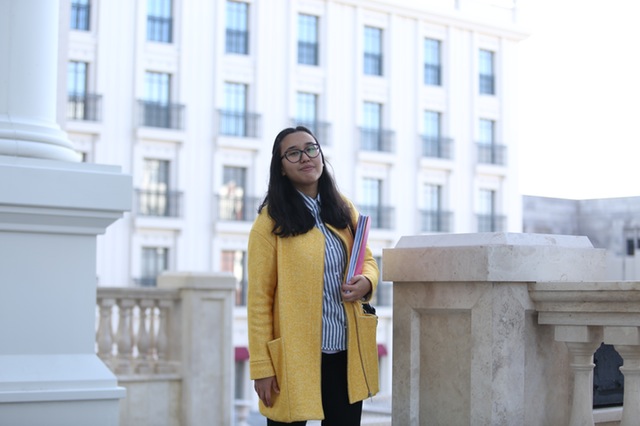 Bachelors (BSc) in Spain
BSc in Spain for Indian students is among the best undergraduate academic degrees offered by several universities. The study duration of a BSc in Spain ranges between 3 to 4 years, focusing mainly on developing the students' problem-solving, mathematical and analytical skills. The research potentials of the students are also tested in the final year of study through a thesis that the students need to write. BSc in Spain is mainly awarded in Business & Management, Natural Sciences, Informatics, Mathematics and Engineering Sciences. Several universities offer BSc in Spain for international students, including scientific and research programs. In most cases, a BSc degree in Spain is the first step before starting your career in any technical field, like Computer Science or Engineering. For other fields, get in touch with the GoSpain study experts.
You can study bachelors (BSc) in Spain is both public and private universities where the public, academic institutions are mainly supported by state funds. Some private universities for bachelors in Spain are mainly affiliated with the Catholic Church. They are divided into Faculties, Departments, University Schools, Technical Schools, University Colleges and University Institutes.

Bachelors at a Spanish university is also known as "Grado" and is available in various subjects like finance, engineering, technology and maths. For entry into a bachelor's course in Spain, international students will require secondary education leaving certificate. You may also find Spanish universities that want you to sit and pass an entrance examination. Proficiency in English and Spanish is required though most bachelor's programs are in English. Having a hold on the Spanish language can be an added advantage for students taking up bachelors at Spanish universities. Talk to the study experts at GoSpain to know more.
To successfully complete a bachelor's program in Spain, students must get a total of 240 ECTS or European Credit Transfer and Accumulation System credits over four years of their study duration. This includes basic training, optional and compulsory subjects, cultural activities and external placements, and the final dissertation. Some variations may be there in credit requirements based on different universities. So, it is better if you contact GoSpain to get all the accurate information.

Competition for admission into bachelor's is high in Spain, considering many international students wish to pursue their higher studies here. So, Spanish universities face the burden of accommodating national and international students in their bachelor's programs. Both international students and the EU or European Union nationals are entitled to complete for admission in bachelors at the Spanish universities on equal terms.
GoSpain's Extensive Footprint in India
Offices across India
250+ Experienced Consultants
Chennai, Coimbatore, Bangalore, Cochin, Hyderabad, Mumbai, Pune and many more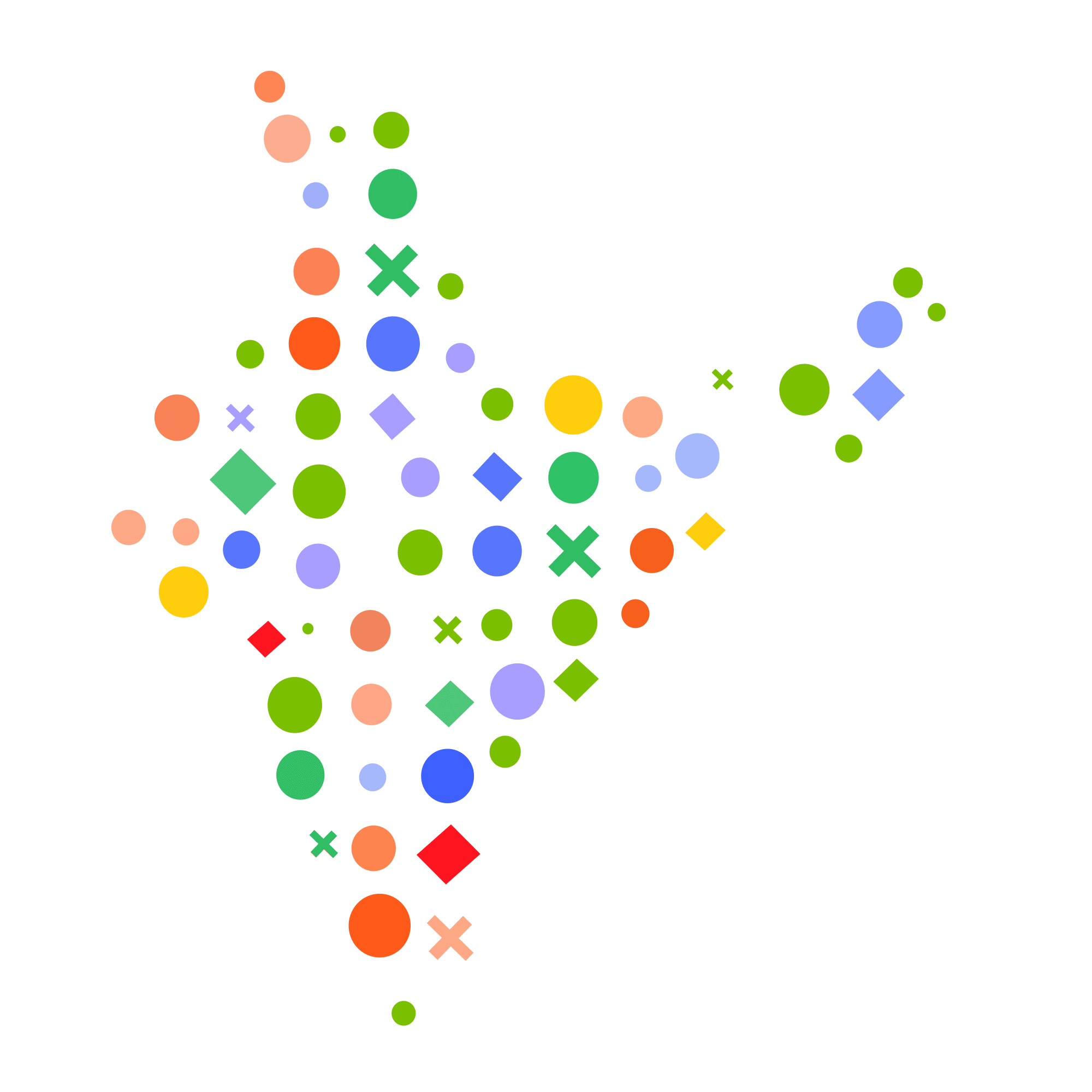 Coming to the Spanish universities considered best for bachelors, you can enrol at more than 70 universities, with most having a long history and presence in the international university rankings. Besides large cities, such as Barcelona and Madrid, you can apply to universities in other cities, like Salamanca, Marbella, Alicante or Valencia. When applying for bachelors at any Spanish university, you must first check the requirements of your chosen university and apply online, after which you must pay a specific application fee. Now arrange and submit the documents in Spanish by getting them duly translated.

Also, clearly understand the language requirements at the Spanish universities, whether you need to prove your skills in Spanish or English before enrolling in your bachelor's degree program. To maximise your chances of admission to a Spanish university, come to GoSpain!
To know about the Requirements
If you want to study bachelor's in Spain, consider the admission requirements at various universities. Though it is not difficult to meet the admission requirements at Spanish universities, have a clear idea about them. And for this, get in touch with the study experts at GoSpain.
To know about the costing
Looking to study bachelors in Spain? What about the budget for this endeavour? Though studying bachelor's in Spain is not expensive, you can always contact the study experts at GoSpain to learn more about tuition fees for bachelor's in Spain and other related costs.
Salary after Bachelors (BSc) in Spain
Working in Spain after bachelors is highly lucrative, considering that the higher education system of Spain offers some of the best career scopes to students. Spanish universities have a global reputation for offering some of the best bachelor's programs, with the majority ranking among the best universities worldwide. BSc in Spain is the most employable degree in Spain but provided you find something to work on that you are passionate about. You must first identify the skills you possess, seek all professional resources, and then start exploring the industries and sectors in Spain to make an informed decision to work after your bachelor's in Spain. Once you complete these steps, you will have substantial details to help you decide your career path and set achievable goals. But remember the average salary after a bachelor's (BSc) in Spain when choosing to work after your bachelor's.

Completing bachelor's in Spain successfully means you have earned an internationally recognised qualification that lets you work in Spain and other countries worldwide. Finding a job in Spain after completing your bachelor's is very easy. For the EU nationals, there is the freedom of movement helping them enter Spain and work in the country without a visa. International students are obligated to apply for a post-study work permit or visa to work in Spain. Currently, the salary range for bachelors in Spain is between €2,750 and € 8, 540 with the majority of the undergraduates getting to work as:
Machine Learning Engineer
Site Reliability Engineer
Data Engineer
Software Applications Engineer
Supply Chain Planning Manager
Clinical Trial Manager
Business Development Officer
Sustainability Manager
Cloud Architect
Back-End Developer
Clinical Site Specialist
Loan Officer
User Experience Researcher
Mechanical Supervisor
The starting salary for bachelors in Spain is around €4 680, with the fresher's salary after BSc in Spain being almost the same. The expected salary after studying bachelor's in Spain can go up a bit if you manage to take up positions like:
Radiologist
Orthodontist
Surgeon
IT Director
CEO
Engineer
Commercial Director Pilot
To know about more other high-paying occupations, contact GoSpain!

It's a myth that high-paying jobs after bachelors come with loads of responsibilities and stress. While several high-paying jobs in Spain require advanced education after a bachelor's, your standard bachelor's degree can help you become:
Technical Writer
Pharmacy Technician
Cosmetologist
Purchasing Officer
Flight Attendant
Cardiac Technician
Top industries where you can find employment after a bachelor's in Spain include:
Technology
Pharma
Life Sciences
Banking and Financial Services
Educational Services
Home Healthcare Services
Mining, Gas and Oil
Consumer Products and Services
Retail
To know more, get in touch with GoSpain!

So, there's no looking back for you after completing your bachelors in Spain. As an international student, you can always pursue higher studies after your bachelor's, like doing master's in Spain, or take up some lucrative positions in top industries. Call GoSpain experts and know more about the career prospects, companies and salaries in Spain!
FAQ:
---
Do Spanish universities offer scholarships?

Yes, you can find many awarded by Spanish universities. For scholarship guidance, contact GoSpain.
---
Is studying bachelor's in Spain free for international students?

Yes, a few options are available, but for specific information, talk to GoSpain experts.
---
Can I study bachelor's in Spain without IELTS?

Yes, you can, as some universities allow this. For more information, contact the study experts at GoSpain.
---
Why study bachelors in Spain?

Studying bachelors in Spain is affordable, and multiple universities in Spain offer top-quality education. GoSpain consultants can help you know more about this.
---
What are the requirements to study bachelor's in Spain?

You can find information about study a bachelor's in Spain requirements on the GoSpain portal.
---
How much should I expect to spend when living in Spain?

Be prepared to spend anything between €900 and €1 200. For more information, visit the university portal.
---
Can I study bachelor's in Spain without the required academic grades?

No, that's not possible. Academic grades are not necessary only at the language schools in Spain.
---
Can I study at a private university in Spain on a tight budget?

Yes, you can because the bachelor's in Spain tuition fee is affordable even at private universities. Contact GoSpain for more details about such universities.
---
What is the tuition fee for bachelors in Spain?

It ranges between €3, 000 and €6 000 per year. The GoSpain study consultants can guide you on this.
---
As an international student, can I work in Spain after completing my bachelor's?

Yes, you can, but only on a post-study work visa.
---