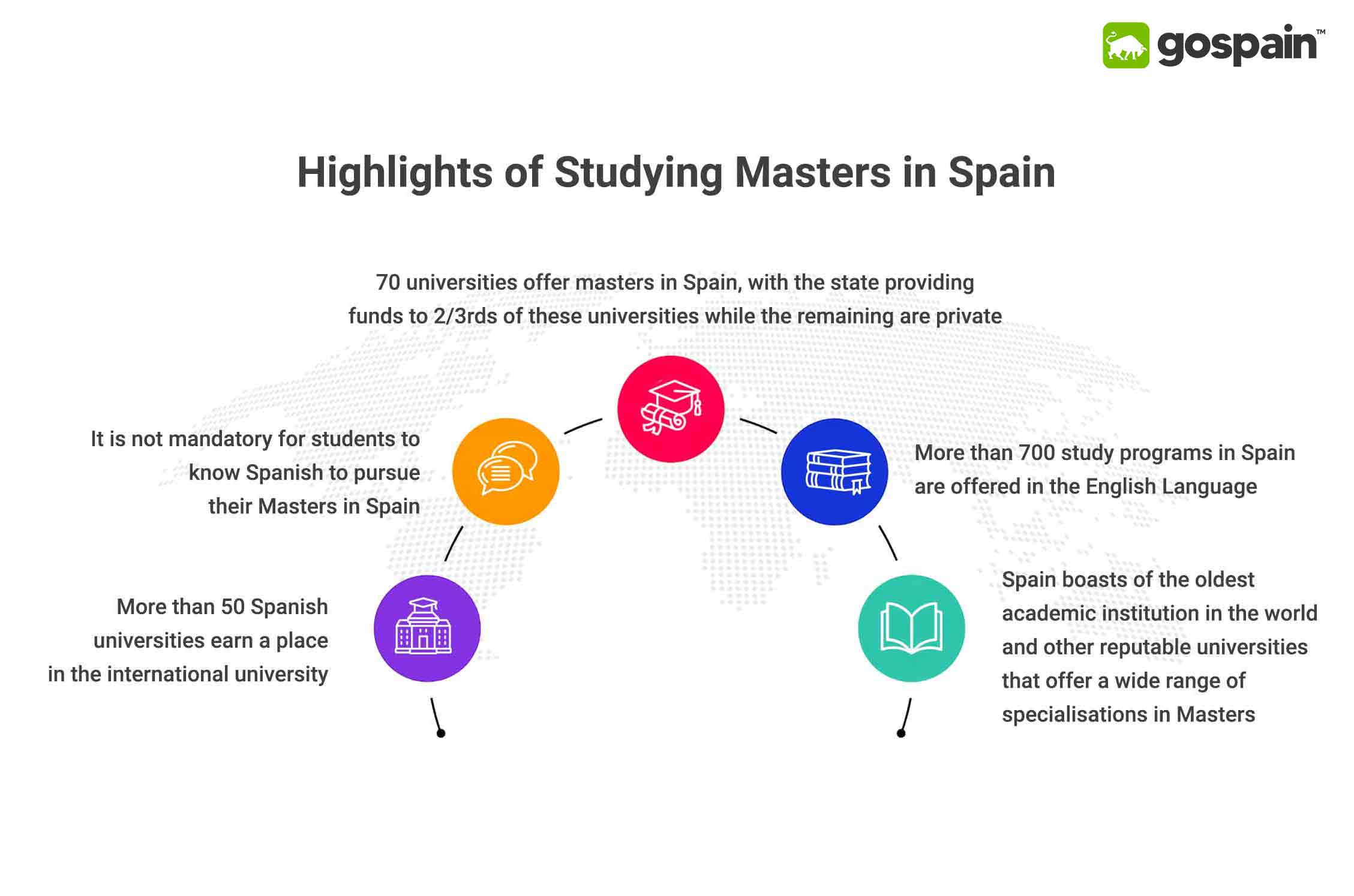 Masters (MSc) in Spain
Spain is a culturally rich and beautiful country that mesmerises every individual living there and even those who visit Spain for higher education. It is one of the greatest destinations for masters for several reasons, with the most powerful one being the Spanish universities deliver superior quality education and are highly appreciated for their excellence. Choosing to study master's (MSc) in Spain will be a great idea for aspiring students looking to make it big in the future. Recently, the education system of Spain has witnessed huge development, creating more programs and scopes for international students looking to pursue their masters. MSc in Spain for Indian students is not just about pursuing superior quality higher education but even exploring the beautiful country and everything it offers, like stunning landscapes, beautiful beaches, rugged mountains, medieval towns, mild climate, dynamic cities and an interesting blend of cultures.
MS in Spain for international students offers the scope to choose from some of the best programs available for part-time, full-time, and online studies. All the MS programs in Spanish universities have varied lengths and requirements based on the courses and the universities. Master in Spain is a graduate degree earned after a student completes or acquires an undergraduate degree.
Spain is one of the most beautiful tourist destinations in the world, but you must also know that it is home to 70 universities offering the best master's programs in both Spanish and English. Masters in Spain has the same structure as masters offered in the other European nations. A typical master's program in Spain may take 1 or 2 years, with degrees available in science, health, finance, computer, business and so on.

There are even exceptions with specialised degree programs with duration of 10, 16 and 18 months. Students can take up PhD programs at Spanish universities after Masters. The application deadlines for masters in Spain differ for varied Spanish universities. Nevertheless, there are generally three master's intakes at Spanish universities- the first week of June for the fall semester, the first week of September for the fall semester and for the Spring semester, first week of December.
GoSpain's Extensive Footprint in India
Offices across India
250+ Experienced Consultants
Chennai, Coimbatore, Bangalore, Cochin, Hyderabad, Mumbai, Pune and many more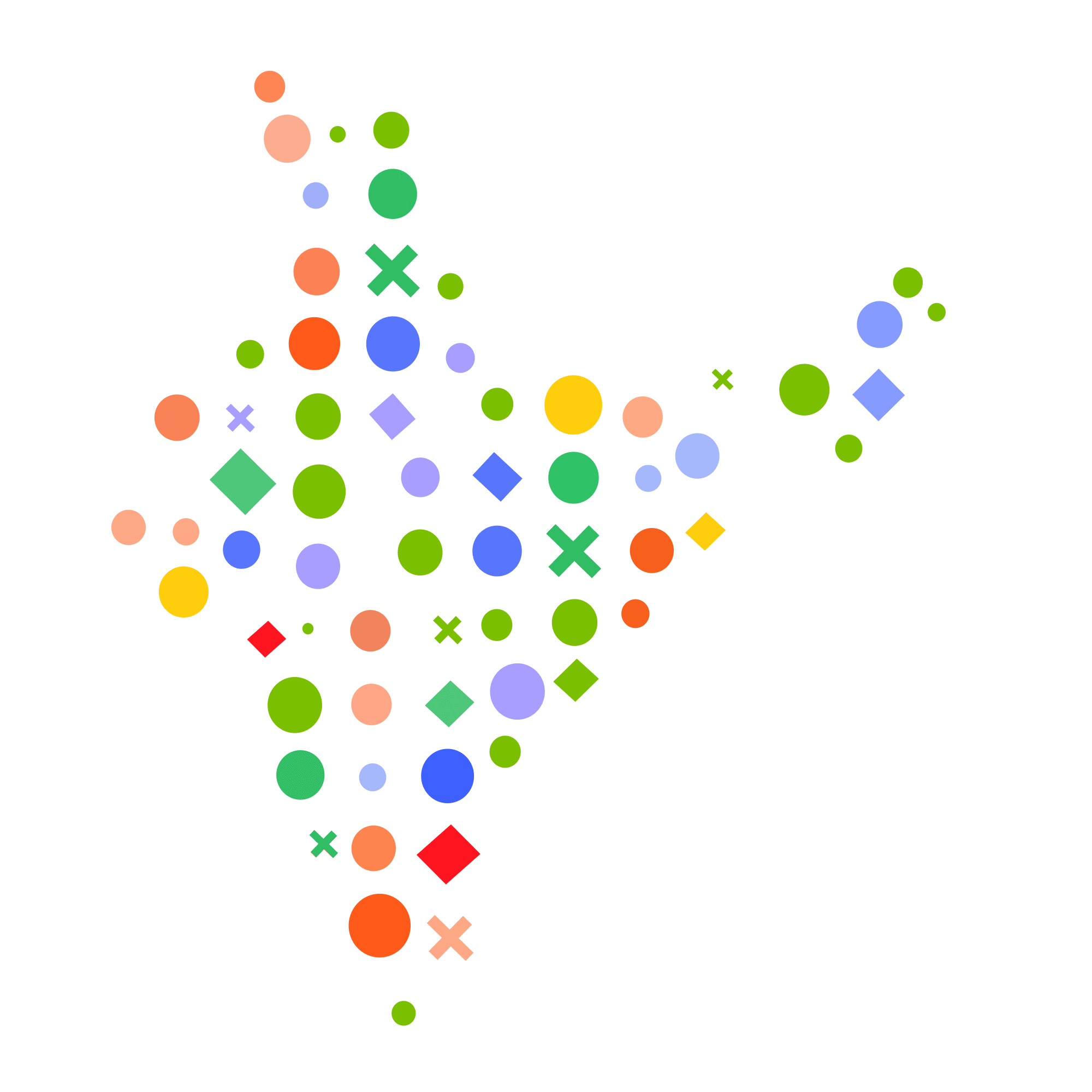 Like the intakes, entry requirements for masters in Spain may vary as per the university and the specialisation chosen. In most cases, common documents that generally serve as entry requirements include copies of valid passports, relevant transcripts and proof of previously earned Bachelors. . So, to increase your chances of admission approval for masters at your preferred university, ensure you submit your application and all the documents before the deadlines and submit only the correct documents. And do not worry as GoSpain experts can take care of all the documentation.

And for any kind of assistance regarding your admission in Masters in Spain, contact GoSpain. Our expert consultants will guide you on admission requirements, exam dates and requirements, required score, education loan, scholarships etc.
To know about the Requirements
Want to study master's in Spain? Do you know that the admission requirements for masters in Spain may vary between universities? You can rely on the expert study consultants at GoSpain for such details and more. Contact us and learn everything about seeking admission to master's in Spain.
To know about the costing
Studying masters in Spain is affordable and within budget for many international students. However, to get a clear picture of the tuition fee and other related costs, you can always trust the study consultants at Gospain. We can always help you understand masters cost in Spain.
Salary after Masters (MSc) in Spain
The majority of international students prefer staying back in Spain after masters courses to get hold of suitable jobs. Students looking to live and work in the country for the long term get the scope to explore Spain on a wide scale. Spain scores high on the OECD or Organisation for Economic Co-operation and Development Better Life Index and provides a wonderful work-life balance. Moreover, Spain boasts of one of the strongest labour laws in Europe to safeguard its employees.

Working in Spain after Masters is possible for international students but it is not that simple. Such students must deal with one of the two important immigration authorities in Spain- the Labor and Employment authorities under the Ministerio de Trabajo y Economia Social or Ministry of Labor and Economy and La Secretaria de Estado de Migraciones or Secretary of State for Migration. Students completing their masters in Spain and willing to take up work opportunities in the country cannot continue with their student visas.

They need to apply for a post-study work visa to stay in the country for one year after their masters and look for employment. Students must apply for this transitory residence permit a minimum of 60 days before the expiry of their student visa at the above-mentioned immigration offices in Spain. While availing the post-study work visa may be comparatively easier for EU and EEA students, it may be longer and more difficult for non-EU and EEA students. For more information, call GoSpain experts now!
You can expect an increase in freshers salary after MSc in Spain after you apply for the post-study work visa that requires the following documents:
University certificate or diploma showing you have completed studies
Health insurance coverage for your stay in Spain after master's.
Sufficient financial support for your stay in Spain post-masters.
Confirmation of fee payment.
During the one year of your stay after master's in Spain, you can work, and your main objective should be securing a full-time employment agreement with a good starting salary for master's in Spain. Once you get your post-study work permit, you can start applying for jobs in Spain as an international student by submitting your resume or CV to the hiring managers. You may also need to submit a cover or motivation letter and your resume. Skill shortages are mainly visible in professionals, such as medicine, engineering, IT and sales, so you can expect a good salary range for MS in Spain if you specialise in these fields. For more details, reach the GoSpain experts now!

The average salary after Masters's (MSc) in Spain is €30 571 per year, with the expected salary after studying master's in Spain standing at €28,746 per year. MSc is the most employable degree in Spain, with an estimated additional pay of €1,825 per year. This additional pay includes commissions, bonuses, profit sharing and tips. Employees in Spain receive some of the best benefits and bonuses, like generous annual leave, performance-based bonuses, retirement plans, professional development opportunities and healthcare coverage. However, variations may exist based on company size, qualifications and industry. So, without delay, call the GoSpain experts and book a free consultation!
FAQ:
---
Do I need to know Spanish to study masters in Spain?

No, Spanish is not compulsory for masters in Spain. GoSpain's academic counsellors can help you with language requirement.
---
What is the tuition fee for masters in a Spanish university?

The tuition fee for masters in Spanish universities ranges between €1000 and €3500 per year. GoSpain can help you avail education loans.
---
Is a scholarship for masters available in Spain?

Yes, several scholarships are available to international students pursuing masters in Spain.
---
Is education quality good at Spanish universities?

Spanish universities are one of the best study-abroad destinations. As one of India's leading Spain education consultancies, GoSpain offers honest advice to students.
---
How is student life in Spain?

Student who know Spanish can conveniently interact with the locals and explore different cities, live on-campus, off-campus or at homestays.
---
I am looking to work in Spain during my master's. Is that possible?

Yes, you can work part-time on your student visa while pursuing masters in Spain.
---
What are some of the most popular masters programs in Spain?

The most popular master's programs in Spain include engineering, science, health science, business, computers, IT, etc. For more information, contact GoSpain.
---
Is my master's program in Spain globally recognised?

Yes, all Spanish study programs are recognised worldwide because of their quality education and high standard. Our GoSpain consultants can advise on this.
---
Are master's programs in Spain quality assured?

Yes, all the programs are evaluated by the ANECA or Agencia Nacional Evaluación De La Calidad Y Acreditación. For details, rely on study experts at GoSpain.
---
Why Spain is considered the best destination for masters?

Studying master's at a Spanish university lets students learn more about the rich history of the country and get quality education. To choose the best university, choose GoSpain.
---